Podcast: Play in new window | Download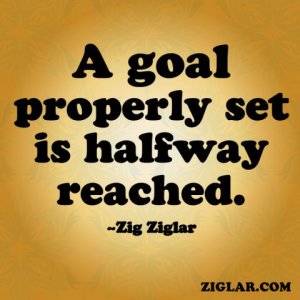 Small changes can lead to big results. Setting our focus on accomplishing a progression of small performance goals will help us keep our eyes on what is important…
In this Episode we will discuss:
Good news for our friend Jerry and diabetic foot pain
Small Changes Big Results (the Crawl/Walk/Run principle)
Add/Subtract, Add
The first crawls toward Defeating Diabetes (including a few tips on how to make water a little more palatable.
Good news report from a member of the community:
Jerry is a type 2 diabetic.  By age he is considered a senior citizen.  But by activity level he is 20+ years younger.
Jerry wants to get his diabetes under control.  He started to make some of the small changes we will be discussing over the next few weeks.  Then he noticed that his feet were not hurting nearly as much.  This is good news for him.  He is on his feet a lot.  Being active is part of his personality.  Less, and perhaps one day soon, foot pain will help keep him active.  Good job Jerry.  Keep up the good work.
Small Changes can Equal Big Results:
It may not seem like there is a lot to the baby steps or the crawling part of recovery.  Some people may be able to speed right through to the walking phase.  I do not recommend this approach.  Time (with effort) is an important part of regaining health.  Our bodies need time to adjust and heal.  Our minds also need time to change.
One small change by itself will not likely make the difference in your health.  But this one change leads to being able to do another change and before you know it…your body is transforming.
Performance Based Goals:
We may have our big goal (objective) in mind—like no more medication.  However that goal is only reached by setting small, obtainable, measurable performance goals.  Our big goals are built upon the small task oriented goals.  The Add/Subtract/Add below are good examples.
Write down your goals (big and small).  Keep track of your progress.  Measure your blood sugar, weight, waist size.  The last two are not our main target.  But they are indicators of some kind of progress.
Most of the steps we will consider are comprised of three small parts:  Add (or Increase), Subtract (or Eliminate), and Add Activity (Add/Subtract/Add).
The First Crawl
Add – Water: This is not some miracle cure as some circulating E-mails or Facebook messages claim.  Yet it is an important macronutrient.  We cannot live, let alone thrive, without adequate water.
How much water?  You may have head it recommended that we should drink 8 glasses of water each day.  I have not found the science behind that statement.  There are also many myths about water circulating around the internet.[i]  The amount depends on your body, the kinds of food you eat, your activity level, and climate.  Our bodies are good at eliminating excess water.  Nevertheless, it is possible to drink too much water.
We usually do well to listen to our bodies in this regard.  Some may need four glasses of water.  Others may need ten or more.
If you are already drinking enough water there you are a head of the game and ready for the second half of the first step.
Subtract/Eliminate: Sugar/Sweet Beverages
This includes soft drinks (soda, pop, cola, etc.) energy drinks and processed fruit juice.  Just one 12 Oz can of cola has about 10 teaspoons of sugar!  Canned, bottled or boxed fruit juice is not much better.  An 8 oz. glass of processed orange juice has about 6 teaspoons of sugar.
"Diet" drinks are not a healthy alternative.  At the very best they appear to lead to eating of more calories.[ii]  We are not likely to regain our health if we rely on unhealthy substitutes in an attempted to satisfy our sweet tooth.  In fact, artificial sweeteners have been linked to a significant increase in waist size.
A BIG Problem — Researchers at UT Health Science Center in San Antonio, TX followed over 474 people for about 10 years.  They found that the waist circumference of diet soda drinkers increase 70% more than non-diet soda drinkers.  A whopping 500% increase was observed in people who drank 2 or more diet drinks per day over non-users.[iii]
But…I don't like water!
Is it possible to make water more palatable without adding sugars or a lot of calories?
I thinks it is possible.  Here are three suggestions:
Lemon/Lime Water
Slice a lemon and/or lime into quarters or smaller wedges
Squeeze some fresh juice into a class of water – that simple
To enjoy it on the go place a wedge in a zip-lock bag and take it with you.
Cucumber Water
Fill a carafe with water
Slice about 4-6 inches of a cucumber with peal into 1/8 to ¼ inch thick slices
Place sliced cucumber in water
Place carafe in the refrigerator for a couple hours
Enjoy this cool and refreshing beverage
Mint Water
¼ cup of mint leaves loosely packed per 32-48 Oz of water
Let leaves soak in water in for a couple of hours and then enjoy
If you are really daring you can mix any of the above.
Add Activity/Take Action: Stand for 15 min.  At a time you would be sitting, stand.  It only burns a few more calories.  It won't make you thin, but it is a start.
For those a little farther along, provided you are healthy enough, take a short stroll.  It does not have to be fast or long.  Just take a stroll during a time you would normally be sitting at a computer or in front of a TV.
This is how I started to increase my physical activity.  For me, it has been a long and slow process.  I am getting stronger a little bit at a time.
Alternative Action: If walking is too hard on your joints, consider walking in a pool.  This can help reduce the strain on your joints.
Check with your healthcare provider before implementing any exercise regimen!
Questions:  What is your favorite way to enjoy healthy water?
[i] "Water Works" http://www.snopes.com/medical/myths/8glasses.asp
[ii] "Gain weight by "going diet?" Artificial sweeteners and the neurobiology of sugar cravings" Yale J Biol Med. Jun 2010; 83(2): 101–10 http://www.ncbi.nlm.nih.gov/pmc/articles/PMC2892765/
[iii] "Waistline in people, glucose levels in mice hint at sweeteners' effect" UT Health Science Center, San Antonio, TX, June 2011 http://uthscsa.edu/hscnews/singleformat2.asp?newID=3861