Podcast: Play in new window | Download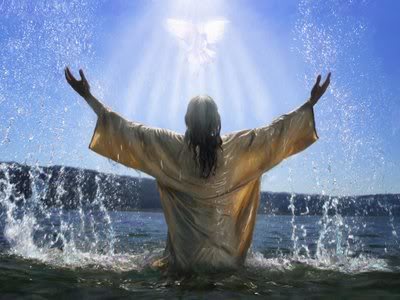 Readings: Isaiah 42:1-9; Psalm 89:20-29; Acts 10:34-38; Mark 1:7-11
Notes:
Jesus heard words of love before entering into the time of trial.  The wilderness is a time of preparation for what is to come.  It can make it difficult to endure temptation with the idea of God in our minds that He is mean, angry, and capricious.  Jesus heard a message from the Father that reinforced His deep love.
The angles were with Jesus.  Notice they did not keep Him from being tempted.  Rather they are there to remind him of the love and reality of His Father.
God is love.  His is was demonstrated in sending His Son. (John 3:16)
Zephaniah 3:17 For the LORD your God is living among you. He is a mighty savior. He will take delight in you with gladness. With his love, he will calm all your fears. He will rejoice over you with joyful songs
Psalm 149:4 For the LORD delights in his people; he crowns the humble with victory.
Matt 28:18 And Jesus came and said to them, "All authority in heaven and on earth has been given to me. 19 Go therefore and make disciples of all nations, baptizing them in the name of the Father and of the Son and of the Holy Spirit, 20 and teaching them to obey everything that I have commanded you. And remember, I am with you always, to the end of the age."
Jesus was not given the knowledge of His Fathers love simply to make him feel better.  He had spent eternity with the Father.  We needed to know who He was.  We also need to hear the same words in our own spirit.
Jesus lives out he Great Commission by example through out the Gospel of Mark.  He, Proclaims, Calls, Teaches, Exercise Spiritual Authority, Healing, Sends Out.
Proclaimed the "Good News" of God's Kingdome and called people to repentance and belief (faith): Mk 1:15; 1:38

1:15 and saying, "The time is fulfilled, and the kingdom of God had come near, repent, and believe in the good news."
1:38 He answered, "Let us go on to the neighboring towns, so that I may proclaim the message there also; (What message? – 1:15) for this is what I came out to do."

Called people to "follow" Him: Mk 1:17; 2:13

Simon and Andrew (16); James and John (19); Levi (2:13)
1:17 And Jesus said to them, "Follow me…"

Teach Scripture: Mk 1:21
Took authority over "unclean spirits" (demons) = spiritual warfare: Mk 1:23-26
Healed the sick: Mk 1:29; 1:40-45
Sends out to proclaim the message, have authority over demons: Mk 3:13-15
Does this message of being a beloved child of God ring true in your heart and mind?  If not, this is the place to start.  We start with our own response to His call to us to repent and follow.  It continues when we respond to His call in baptism.  God makes us His children.  He gives us a new heart, a new identity.  He sends the Holy Spirit which enables us to cry to God, "Abba" Father.
It is time for us to become the proclaimers of the Good News.  It is time for us to call other to repentance.  It is time to invite (call) others into community, into the Family of God.  It is time for us to take authority in the spiritual realm.  It is time to offer healing and hope.
As part of God's family we all will participate in proclaiming, calling, teaching, and taking spiritual authority.  Yet each of us will live this out based on the unique gifts and tallest God provides.
It is time for us to live out, by the power of God's Spirit, our baptismal call.